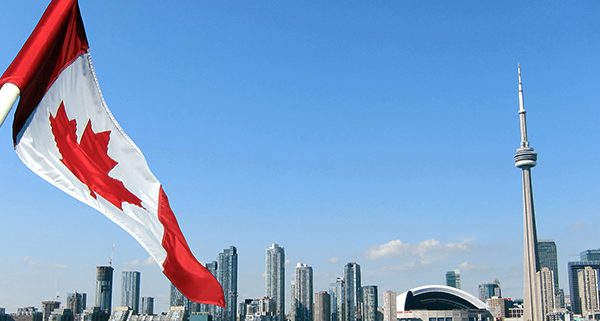 If you're thinking about emigrating to Canada, think about one of these smaller cities that we think might just be the best places for expats to live in Canada.
Canada's three largest cities are Vancouver, Toronto, and Montréal. For many expats who make the move from the UK to Canada, one of these cities is their destination. However, Canada's economy is strong and there's a lot of employment opportunities to be found well outside of the largest metropolises. If you're thinking about emigrating to Canada, consider one of these smaller cities that have a lot to offer; we think they might just be the best places for expats to live in Canada.
Halifax, Nova Scotia
Halifax is the capital of the province of Nova Scotia, and it's experiencing a boom in housing, population, and the overall economy that's creating quite a buzz.
As well as a large immigrant population from all over the world that are welcomed warmly, Halifax is also welcoming more newcomers from Toronto as well, showing that there's confidence this is truly a city on the up.
Modern condos are being built in the downtown area at an impressive rate, and the average price of housing in the city is very cheap compared to other cities. You'll enjoy a high quality of life in Halifax thanks for short commuting times and beachside living, meaning lots of free time to enjoy the outdoors with your loved ones in your new city.
Victoria, British Colombia
On Canada's popular west coast, the city of Victoria is found on Vancouver Island. A short ferry ride away from it's larger and more expensive neighbour city Vancouver, the pace of life is a lot slower in Victoria.
As a Brit moving to Victoria, you'll find the climate very favourable, compared to most of Canada. The winters are very mild, and there's much less rain than on the mainland. This makes for an environment that's very lush, you'll find lovely gardens and flowers at every turn.
The outdoors lifestyle is very well-liked here, with hiking, kayaking, and even cold-water diving being popular pursuits. The locals also enjoy a varied calendar of festivals in the summer.
Regina, Saskatchewan
Once the overlooked government hub of Saskatchewan, Regina is finally being noticed and feeling proud of it too. That's thanks in part to the recent 'I Love Regina' campaign promoting community activities and general positive vibes across the city.
The rapidly growing population and economy have helped a lot too. Regina is enjoying its boom phase, and the newcomers to this small city (mostly young, hardworking, entrepreneurial types) are enjoying it even more.
The close-knit community of Regina is most obviously seen in the fierce passion with which the local football team, the Regina Roughriders is supported. You won't miss a game day in the city, as people wear the team colours and support from the bar, or at the newly opened Mosaic Stadium, the team's home turf. In the warmer weather, you can spend time in the many parks and use the good network of bike paths.
Hamilton, Ontario
Don't call it the "Brooklyn of Toronto", but do take notice of this lakeside city and all that it has to offer for expats coming to Canada.
Hamilton used to be famous for its steel-making industry, but it was hit hard in the 90s by the recession. However, with the cost of property spiraling in Toronto in recent years, Hamilton has benefitted from an influx of city exiles looking for a more affordable cost of living, within a commutable distance of their work. Nowadays, there are also good job opportunities within Hamilton again too, mostly in education and healthcare.
This exciting city has a thriving, eclectic and diverse community, with enough galleries, boutiques, coffee shops and antique stores to while away many a weekend. You're also close pretty villages like Dundas, and to the Niagara escarpment for hiking to the many waterfalls.
Saint John, New Brunswick
For expats and Canadians alike, the main reason to live in Saint John is to enjoy a balanced and wholesome quality of life. If you're looking to escape not just the UK, but also the daily grind of busy, polluted city life, Saint John could be the perfect place to start your new life as an expat in Canada.
Although the job market here is slower than other cities, there are opportunities to be found in IT, the sciences and with the University of New Brunswick. It could also be a great option if you're able to work remotely.
Outside of work is where Saint John shines, as locals enjoy short commutes back to sizeable family homes, before making the most of the waterfront location for fishing, whale watching, and cycling, as well as plenty of great shops and restaurants.
Have You Found the Best Places for Expats to Live in Canada?
The benefits of a high quality of life, outdoor lifestyle and friendly communities can be found all over Canada by new expats. If you're looking for something extra, whether it's the chance to excel in a booming new economy, find great affordable property or dive into a new healthy lifestyle with waterside living, then these five great cities could be the best place for you to live as a new expat in Canada. If you're ready to learn more about how to emigrate to Canada, download our guide here.
https://overseaslivingnetwork.com/wp-content/uploads/2018/07/top-cities-in-canada-for-international-travellers.jpg
400
600
Prem Raja
https://overseaslivingnetwork.com/wp-content/uploads/2016/05/logo-300x138.png
Prem Raja
2018-07-02 20:38:10
2019-04-03 17:18:48
The Best Places for Expats to Live in Canada